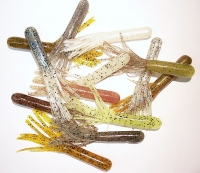 Gitzit Tubes are excellent for fishing clear or muddy water and can be used in all seasons. They can be fished in depths from top water to 50, 80, 100 feet deep.
Browse »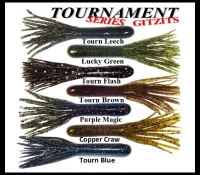 This lure has won more tournaments, set more records, brought more pleasure to the serious Fisherman, the retiree, and the Saturday angler than you can imagine. These lures come in various sizes including 3.5", 2.5" and 4.5" Tournament Series.
Browse »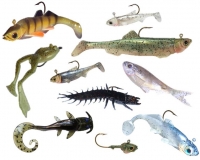 Fisherman have found great success with gitzit swimbaits because they are the most realistic swimbait on the market. They are the only swimbait that is anatomically correct and the first to ever include a realistic head with an molded eye. They have been appreciated by both fisherman and fish. The balance is perfect for jigging as well as trolling casting and retrieving.
Browse »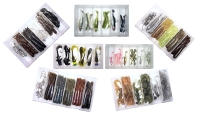 Pocket Packs are popular because even fishing in the same lake or river the same color does not work as well every day or even at different times of the day. Gitzit Pocket Packs include: Fat Gitzit Pocket Pack, Baby Blue Eye Kit, Paddle Fry Kit, Spider Jig Kit
Browse »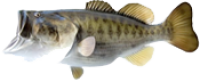 Whichever fish you're after, we've got the lures that will catch them every time!
Browse »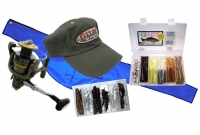 Reels, Rod Covers, and Decals available now online through the Gitzit Store! Keep checking back, we're adding things all the time.
Browse »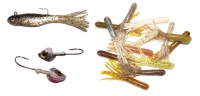 Find our clearance items here and save on some of our best items of the past. If you don't see your favorite lure on the website or our price list, give us a call at 435-628-1011.
Browse »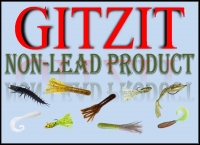 Non-Lead Product
Browse »
Copyright MAXXmarketing GmbH
JoomShopping Download & Support