Shop by Species
You know what you'll be fishing, now find which lures you need to bring them in. Whichever fish you're after, we've got the lures that will catch them every time!

 WARNING: This product can expose you to chemicals including Lead, DINP or other chemicals which are known to the State of California to cause cancer and birth defects or other reproductive harm. Do not place the product in your mouth. For more information go to P65Warnings.ca.gov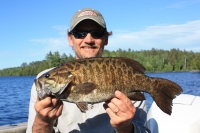 Check out these lures for successful bass fishing.
These lures have been successful for small trout and panfish. The best colors to use for trout are 136, 047, & 103. Keep in mind, we are not talking about little trout with 3.5 inch tubes.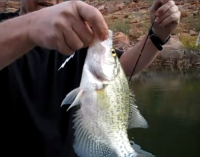 Find the most successful lures for catching Crappie!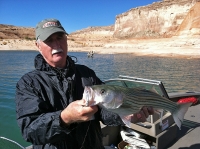 The Paddlefry and the Bully are two of the best lures for Stripers. White, trout, and minnow are the colors of choice.
Stick with Gitzit tubes for Lake Trout. Listed according to popularity are color 136, 047, 195, and 103. Most people have found that larger tubes work better than small tubes. Hook sizes come with 1 oz & 1/2 oz lead. Hook sizes are 6/0 and 7/0.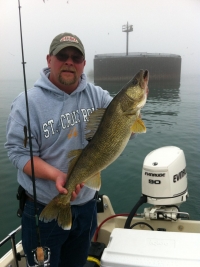 Brighter colors work best, especially White and Chartreuse, color 136 is also a good color. Our 3" G-Tail grubs are great for Walleye, particularly colors 047, 107, 005, 186, 215, and 400. Fish on the bottom dragging very slowly, tipping your lure with a piece of night crawler.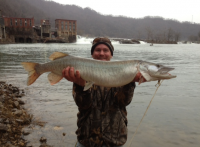 These lures have been successful for catching Musky or Pike.
Copyright MAXXmarketing GmbH
JoomShopping Download & Support